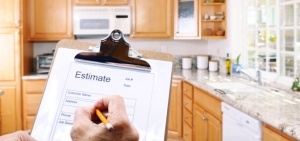 Looking for a professional company to provide a free survey following damage to your property? IC Assist can help. Choosing the right company to assess the damage is really important. Especially if you've had a leak, burst pipe, flood or fire. As if you do not start drying or repairing the water damage promptly, there can be unseen damage beneath your ceilings, walls and floor coverings.
Most tradesmen overlook this as they are only trained in one trade i.e. plastering, decorating, tiling, flooring etc. They don't want to deal with water trapped in building materials such as joists, timber/concrete floors, plaster.
IC Assist however, specialise in insurance claims and have been surveying, drying and repairing water damaged properties for 7 years. So we will ensure you get a professional assessment of the damage.
Why it's important to have a professional survey carried out.
We were recently called in to survey some water damage in a flat. The kitchen ceiling and bedroom wall were both damaged following a leak from the flat above. The recommendation of the Loss Adjuster and the contractors who surveyed the damage before we attended, was to stain block and paint. Our surveyor on the other hand knew from experience that stain blocking was completely inappropriate.
Thankfully the customer called us. As after further investigation, significant mold growth was evident as we began stripping back the multiple layers of plasterboard and insulation from walls and ceilings. More worryingly though, is that the timber structure is completely soaking and has mold growth. As a result, we'll need to replace the timber ceiling and floor plates. In order to do this, we must remove and rebuild the external walls of the building. As well as rebuilding the kitchen and bedrooms in both apartments! This is an example of a claim that could have gone drastically wrong, if a professional hadn't assessed it. Some pictures of the water damage strip out work can be seen on our Facebook page. We will add more photos as the claim progresses.
We survey all types of property damage: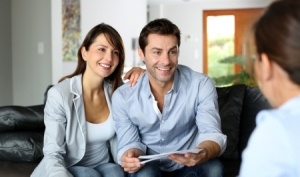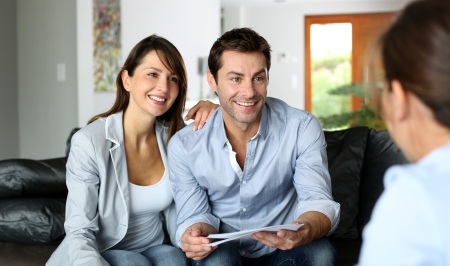 ✓ Water damage – caused by a leak, burst pipe or overflowing toilet, sink or bath
✓ Ceiling damage – plasterboard, plaster, Artex, Lathe and plaster
✓ Flooring – laminate, engineered, solid wood, LVT, vinyl, tiles etc
✓ Fire damage
✓ Joist damage and chipboard/plywood/concrete sub-floors
We have a specialist team to deal with all types of repairs. So there's no need for you to get multiple quotes from several different trades. Thanks to our diverse team of tradesmen, we are able to offer a wide range of building services. This ensures we can help with many different types of property claims. From minor damage to ceilings, walls and floors to complete bathroom and kitchen re-fits. So no matter what damage there is to your property we can help!
Your insurer has professionals representing them and you should too! We manage everything on your behalf at no cost.

As insurance specialists, we have helped so many people make successful property claims. As a result of our involvement, knowledge and negotiating skills, we've prevented several insurers/Loss Adjusters from giving unfair settlements.  These were settlement offers that weren't sufficient to cover all necessary repairs! If you choose IC Assist to manage your claim, we will ensure your insurer handles your claim fairly. We will also repair your property in line with your policy cover.
We pride ourselves on delivering a professional, tailored service to our customers at all times. As a result, we have many satisfied customers who have taken the time to give us feedback about our service on Google, Facebook and My Builder reviews. You can also visit our Facebook albums where you can see handwritten testimonials and client surveys.
To get your FREE survey or find out how we can help you with your claim call
0800 4337 290