To get a FREE survey of the damage to your property call
0800 4337 290
IC Assist provide much more than just a free survey of the damage and would love to help with your property claim. So don't waste your time ringing around trying to get several quotes for your insurance company. We can arrange this and a lot more for you, as part of our FREE claims management service.
We pride ourselves on delivering a professional, tailored service to our customers at all times. Thanks to our diverse team of tradesmen, we are able to offer a wide range of building services. This ensures we can help with many different types of property claims. From minor damage to ceilings, walls and floors to complete bathroom/kitchen re-fits. So no matter what damage has been caused to your property were here to help! We have many satisfied customers who have taken the time to give us feedback about our service on Google, Facebook and My Builder reviews. You can also visit our Facebook albums where you can see handwritten testimonials and client surveys.
Your insurer has professionals representing them and you should too! Let us manage everything on your behalf.

As insurance claim specialists, we have helped so many people make successful property claims. In fact, our knowledge and negotiating skills have prevented several insurers and Loss Adjusters from giving unfair settlements that weren't sufficient to cover all necessary repairs. If you instruct IC Assist manage your claim, you can be confident that your claim will be handled fairly, and you will get all the repairs that you are entitled to under the terms of you policy.
WE CAN HELP WITH: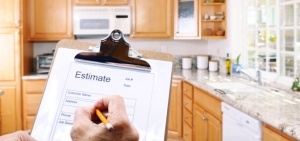 ✓ FLOOD DAMAGE
✓ FIRE DAMAGE
To get your FREE survey or find out how we can help you with your claim call
0800 4337 290
We look forward to hearing from you.