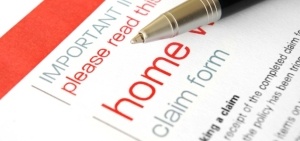 Some insurance companies are trying a new approach to settling home insurance claims. Now they are basing their settlement offers on just a few pictures of the damage.The main reason they are doing this, is ultimately it saves them time and money.
Unbelievably, insurers are now making their customer do more work, so they can do less. How? By making their policy holders email them photos of the damage to their home. Then, they will offer a cash settlement on the basis of what they can see in the photographs. Accepting a cash settlement without a full property damage assessment, isn't a good idea. This is why we highly recommend that you do not accept a settlement without having a thorough assessment first.
Trying to cut costs by using office based Claims Handlers, is an awful way to deal with a claim. Instead, your insurance company should send out a Loss Adjuster to actually assess the damage.
Photos do not show the full extent of the damage – especially where water damage is concerned.

In our experience, office based Claims Handlers don't have the same knowledge and experience to settle a claim as a Loss Adjuster. In addition, what's really worrying, is that photographs wont show any damage beneath the surface. With water damaged properties in particular, this is a big problem. As, if a Loss Adjuster doesn't actually see the damage, how can they be sure there is no damage beneath?
Here's an example of what Loss Adjusters can overlook when settling home insurance claims.
IC Assist were called in to survey a water stained ceiling caused by a leak from the flat above. The Loss Adjuster and contractors that attended prior to us, were all proposing to just stain block and paint the ceiling.
During our survey of the property, we removed the kitchen plinth to assess the walls behind the cabinets. As suspected, there was significant mould and water damage to the walls in the kitchen and bedroom. Based on this, we believed the underside of the ceiling plasterboard was likely to be mouldy and saturated. After further investigation, the damage we discovered was so bad, we had to rehouse the tenant. Multiple layers of plasterboard, insulation and even the timber structure were compromised and required replacing.
So, if a Loss Adjuster and other contractors who actually surveyed the damage can overlook this amount of damage. How much hidden damage can an office based Claims handler miss? (Especially, if the base their settlement on 'what they can see in the pictures' you forward to them!
Let IC Assist assess the damage to your home, to ensure your insurer doesn't overlook any necessary repairs.

If your insurance company ask you to send them images of the damage, then please give us a call before you do. As they may be settling home insurance claims in this manor too. As part of our FREE claims management service, IC Assist will forward high quality photographs to them. (But only after we complete a full assessment of the damage to your property.) Also, if there is any water damage, we'll also take moisture meter readings too. These readings help determine what building materials we can dry and what we'll need to be replace. In addition, we can also install our drying equipment. This will help stabilise moisture levels and prevent mould or any further damage to your property.
Call
0800 4337 290
now to get your FREE survey of the damage