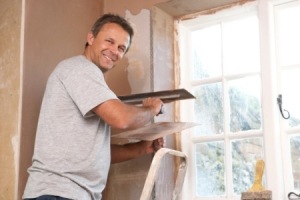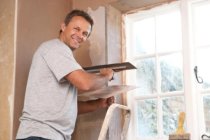 A complete solution to your insurance claim repairs – One company. Every trade. IC Assist provide a wide range of building services that cater for all types of buildings insurance claims. Therefore, there's no need for you to waste time getting quotes from several different companies. As we can help with any size claim – large or small. For instance, from repairing damage caused by a minor leak. Or a complete property refurbishment following a fire, flood or criminal damage. So, you can rely on us to professionally restore your home or commercial property, no matter what the damage.
Our tailored service takes care of all aspects of your claim – from survey to completion of all repairs. During our FREE assessment of the damage, our Claims Manager will run through all aspects of the claims process. In addition, he will also explain in detail what work will be necessary to re-instate your property.
As insurance specialists, we can help with any type of buildings insurance claim:
Escape of water
Flood damage
Fire damage
Storm damage
Impact damage
Malicious damage
Accidental damage
We're highly recommended for our professional service and high quality insurance repairs.
What sets IC Assist apart from most other companies, is our passion for consistently delivering an exceptional claims management and reinstatement service. The key to our success is the attention to detail we apply to every element of a claim. Right from our comprehensive survey and quote, through to negotiating and settling the claim. However, it doesn't stop there. Once the claim is approved, we meticulously plan everything. Starting with the vital prep work through to the finishing touches.
We have very high standards and pride ourselves on leaving our customers with repairs that not only look good, but are built to last. Which is why we provide a 12 month guarantee on all our work as standard.
Above all, ensuring our customers are happy throughout the entire process is vital to us. That's why every care is taken to minimise disruption to you and your family whilst carrying out the insurance claim repairs. Our team will respect your home and belongings by using protective sheeting and will leave your home clean and tidy at the end of each day. In addition, once the repairs are complete, our registered waste carriers will take away all the rubbish.
Examples of insurance repair work undertaken: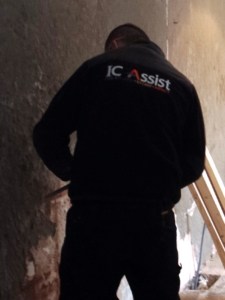 Flood restoration, strip out, sanitising and drying.Kitchen and bathroom repairs and refurbishments.
Repairing damaged ceilings and walls – plaster, plasterboard/drywall or lath and plaster.
Redecorating – painting, wallpapering and ornate coving and mouldings.
Tiling – ceramic, porcelain and natural stone.
Restoring solid wood or parquet floors.
Renewing floor coverings – carpet, laminate, engineered wood, vinyl and luxury vinyl tiles (LVT).
Wet or rotten subfloors – concrete, screed, floorboards, plywood and chipboard.
Rebuilding boundary walls and buildings following an impact or storm.
Complete property refurbishments after malicious damage.
Building services provided: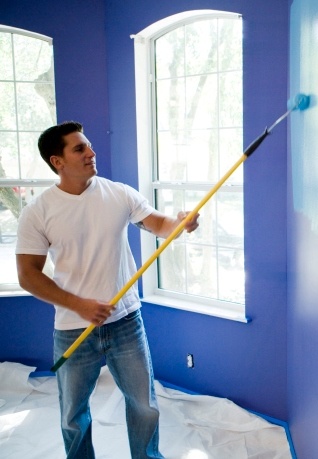 Plastering
Artexing
Painting & decorating
Carpentry
Tiling
Flooring
Building
Electrics
Plumbing
Leak detection
Free assistance with 'trace and access' claims
Asbestos testing & removal
Please have a browse through our before, during and after pictures of home insurance repairs we've carried out. There are over 35 albums to look through!
Be aware of fees for professional services that insurers and Loss Adjusters often overlook!



We've managed many insurance repair claims where insurers haven't included costs for professional services. IC Assist however, do things the right way! So should your claim require any professionals, we'll ensure your insurance company pays these costs (if your policy includes them). Examples of professional fees and services that can sometimes be necessary are:
Party Wall Surveyor –

If a party wall needs to be repaired, you're required by law, to serve a Party Wall Notice to comply with the Party Wall Act 1996. (A party wall, is one that you share with your adjoining neighbour.) It's crucial it's done correctly. As you can't start any repairs, until your neighbour consents to the proposed work.

Building Control –

Where repairs are of a structural nature (such as replacing rotten joists), Building Control must be notified. Before any work can begin, we must submit an application outlining the proposed works. We will then liaise with their inspectors, to ensure compliance with current building regulations.

Structural surveyors.

Where the safety of your building is affected, a structural survey will be necessary to ensure no one is put at risk.
Don't worry, if your claim requires any of the above, IC Assist can arrange and deal with everything for you.
Why try to manage the repairs yourself, when you can leave it all to us?
Dealing with insurance claim repairs yourself isn't easy. For instance, trying to organise several quotes for your insurer is not only frustrating, time consuming and unnecessary. But most property owners don't have much experience in repairing buildings. As a result, they don't know what they should ask contractors to quote for. Our Claims Manager however, has the experience and knowledge to ensure you make a successful insurance claim. IC Assist do not charge you or your insurer for managing your claim, providing we carry out all the repairs. So why waste your time arranging quotes and managing tradesmen, when we manage everything free of charge?
To get free assistance with your insurance repairs call 0800 4337 290.