Our FREE insurance claims management service takes care of everything!
Call 0800 4337 290 to get professional help with your claim

As insurance claim specialists, we provide a FREE insurance claims management service, that deals all aspects of your claim on your behalf. Your satisfaction is really important to us and that's why our service is tailored to your needs. From the outset, you will have a dedicated Claims Manager, who will manage your entire claim. He will be your one point of contact, from the survey of the damage through to completion of the repairs. As your claim progress, he will also keep you updated, so you will know what is happening with your claim at all times. We do not charge you or your insurer for this service, providing we carry out all authorised repairs. You will only pay your policy excess.
What IC Assist will do for you: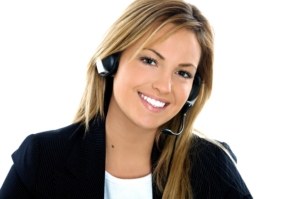 ✓ Thoroughly assess and document the damage
✓ Forward a detailed quote and pictures of the damage to your insurer
✓ Meet with your insurer or their Loss Adjuster to agree all necessary repairs
✓ Chase your insurer to progress your claim faster, so repairs can start sooner
✓ Instruct our contractors to carry out the repairs
✓ Oversee all repairs to ensure they meet our high standards
Why do we offer a FREE insurance claims management service?
Our free claims management service is designed for customers who don't have the technical knowledge required to make a successful claim. Over the years, we have helped many customers who had their claim rejected by their insurer. Often, this was because they had no experience in insurance claims, they didn't have a professional representing them and they didn't understand their policy wording. Thanks to our years of experience in managing property claims, we have helped many customers overturn their insurers decision. In each case we ensured their property was repaired in line with what their policy covered them for.
Our service is particularly useful if you are claiming for water damage to your property. As water damage restoration can not only require many different types of contractors to complete the repairs. But it is also likely that you will need to dry any wet building materials before any other work starts.
Let us get your claim moving – take advantage of our FREE insurance claims management service now!



Making a claim with IC Assist really is easy and stress free! Simply call us now to book your survey and then leave the rest to us. We will deal with everything – your insurer, their Loss Adjusters, the contractors and all the phone calls.
To see what our customers think about both our claims management and home repair service, please take a look at our customer feedback album on Facebook.
Call

0800 4337 290

to book your FREE no-obligation survey of the damage to your home